An unassisted Triple Play!
Mondays, November 13 and 27, from 8 am - 5pm
It's all you on Mondays, November 13 and 27, from 8 am - 5pm when you earn triple points using your Rewards card playing slots! It's an experience like no other. We're turning your gaming excitement into an opportunity to earn a triple play! It's an exclusive opportunity that will leave you spinning with excitement! That means more rewards, more excitement, and more chances to hit that jackpot.


Triple Your Thrills
For every spin you make on these action-packed Mondays, you'll earn 3x the points you'd normally receive. Your favorite slots have never been this rewarding!


Triple Your Wins
Elevate your gaming experience and become our VIP with faster point accumulation. The more you play, the closer you get to elite status! Your chance to triple your excitement and winnings is just a spin away.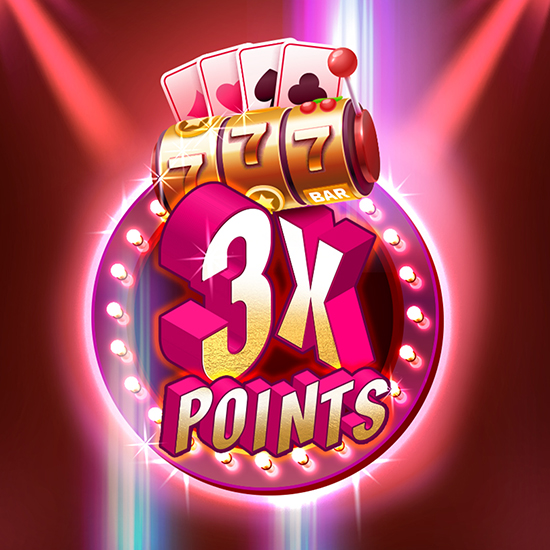 Generous promotions are another perk of being a Salt River Rewards member. Not a member? Visit the club to join and begin receiving your benefits now.


We're your next big win. We're your casino, Arizona.
 
Visit the Salt River Rewards desk for official rules.