Beat the boss and be a big shot!


Monday, October 16 - 5pm - 9pm


Take charge and earn this promotion to WIN BIG!

Are you ready to make an executive decision to take home the big bucks? It's time to step up to the challenge and claim the big paycheck! Don't be passed over for this hard-earned opportunity! Remember, the more you work overtime, the better your chances of WINNING!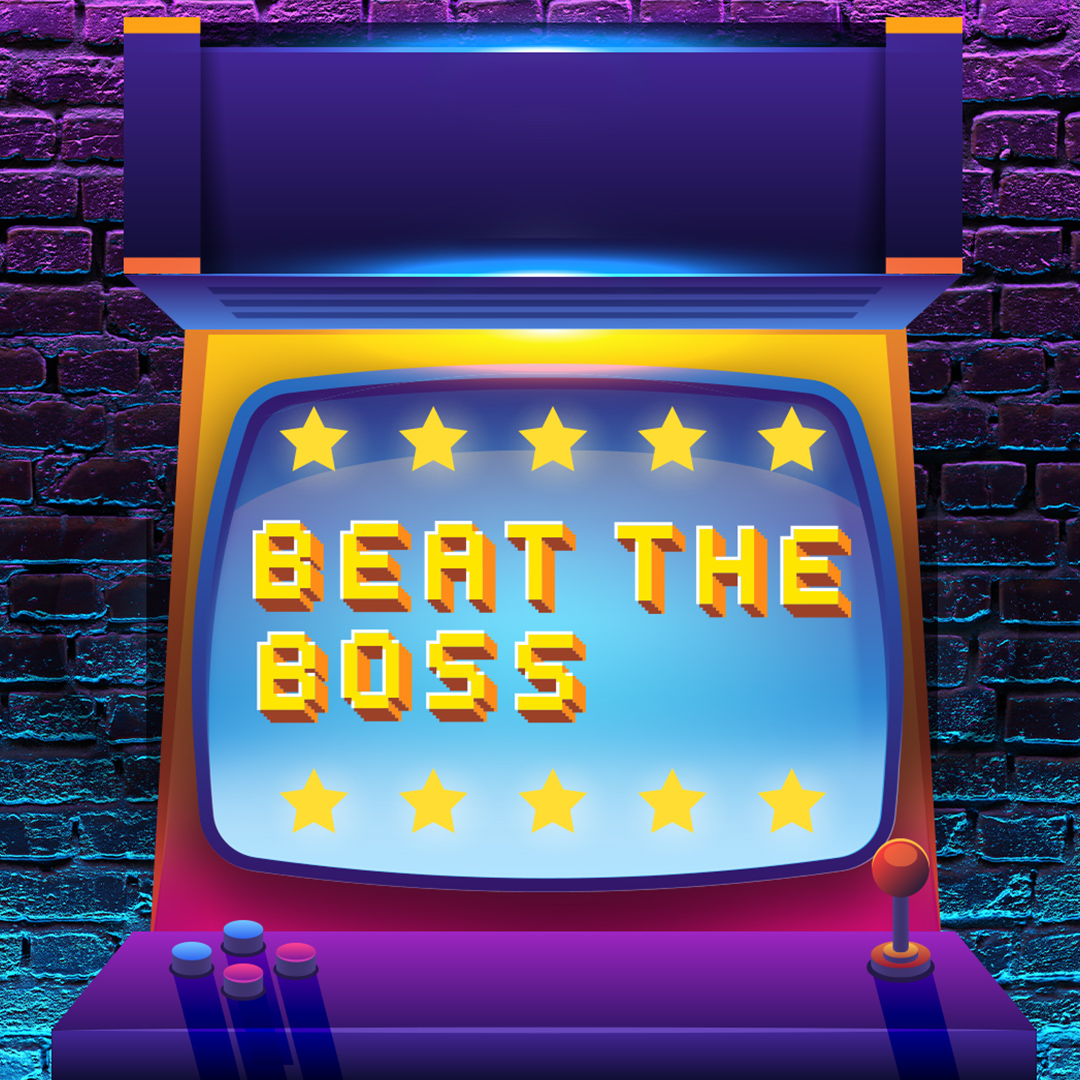 Drawing
On Monday, October 16, at the top of each hour: 5pm, 6pm 7pm and 8pm, a member of the Enterprises leadership team will enter the cash cube and grab as much money as possible.
Following each leader, three (3) winners will be selected to enter the cash cube and collect as much cash as they can.

Winner will be awarded the cash amount accumulated during their time in the cash cube.

If the winners accumulated cash amount is equal to or higher than that leaders hour, they Beat the Boss, and will be awarded the boss's cash amount total in addition to their own.
Enterprise leadership and winners will have 30 seconds to collect as much cash as possible in the collection box.
Enterprise leadership and winners will have $4,000 in the cashbox consisting of a combination of $5 bills, $10 bills, $20 bills, $50 bills and $100 bills.
Earn Entries
Friday, October 13 through Monday, October 16
Redeem one (1) free entry by swiping at a Casino Arizona™ kiosk.
Earn one (1) additional entry for every ten (10) base points earned at Casino Arizona™ and/or Talking Stick Resort™.

Table game players earn one (1) entry for every Promo2.

Free Swipe & Win once per day during the earning period from 9am – 5pm.

Guests may win up to one-hundred (100) bonus entries into the drawing by visiting a Casino Arizona kiosk.

Deposit entries into the virtual drawing barrel by swiping at a kiosk (based on availability) with your Rewards club card from 4pm until 9pm on drawing dates.

Guest may also ask to be checked in at the Rewards desk.

Entries accumulate during earning period.
Generous promotions are another perk of being a Rewards Club member. Not a member? Visit the club to join and begin receiving your benefits now.

We're your next big win. We're your casino, Arizona. 


Visit the Rewards Club for official rules.