LET the spirits BE your guide!

Thursday, November 2, from 5pm - 8pm

The Grim Reaper could choose you - to win up to $5000 in cash! The spirits have spoken, and they promise luck and riches beyond your wildest dreams!

One lucky winner will be drawn every fifteen minutes. Each winner will have the honor of selecting one of the twelve intricately designed Sugar Skulls, each concealing a hidden cash prize; from $250 up to $5000.


The spirit of the Day of the Dead comes alive with offerings to the living!
As the marigold petals pave the path for our ancestors, we invite you to embrace the Spirit of the departed and embark on a journey into the mystical world of Día de los Muertos, where the living and the departed unite to celebrate life and fortune!
It's an evening of excitement, suspense, and rich traditions. Don't miss your chance to be a part of this unique event!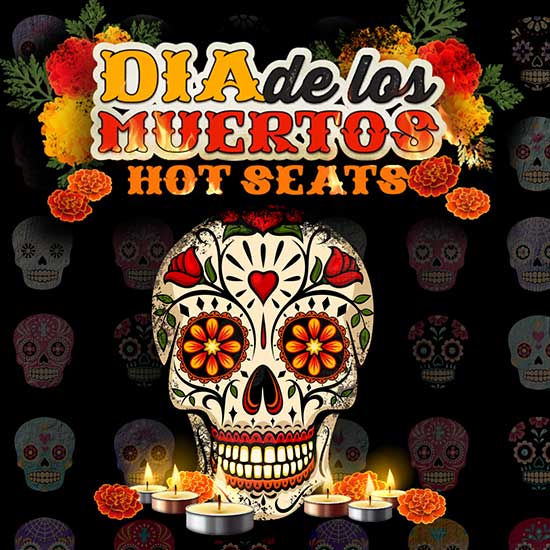 Generous promotions are another perk of being a Salt River Rewards member. Not a member? Visit the club to join and begin receiving your benefits now.


We're your next big win. We're your casino, Arizona.
 
Visit the Salt River Rewards desk for official rules.