Be 1 of 16 lucky guests to win up to $100.00 in Power PERC$!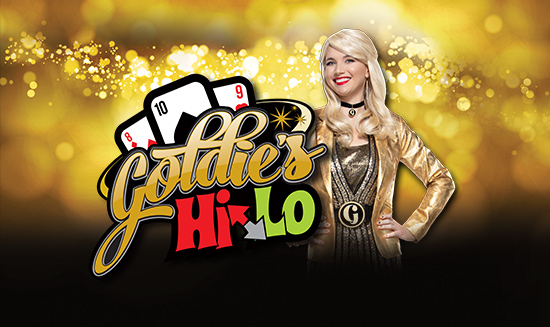 On Saturday, October 6 and Saturday, October 20, Goldie Luck will randomly select a total of 8 slot machines that are being played and approach the Hot Seat winners with a deck of cards and place 5 cards on a mobile game board face down. Goldie will reveal the first card automatically awarding the winner $20.00 in Power PERC$. The guest will then guess if the next card is higher or lower before Goldie Luck reveals the next card. Each consecutive correct guess will award the winner with an additional $20 Power PERC$ up to $100.
How to Win
To win, play with your Player Rewards Club card at your favorite slot machine and you could be drawn.
Drawing
Play with your Player Rewards Club card on October 6 and 20 from 6pm-8pm.
Guest must have their Player Rewards Club card registered in a slot machine at the time Goldie arrives.