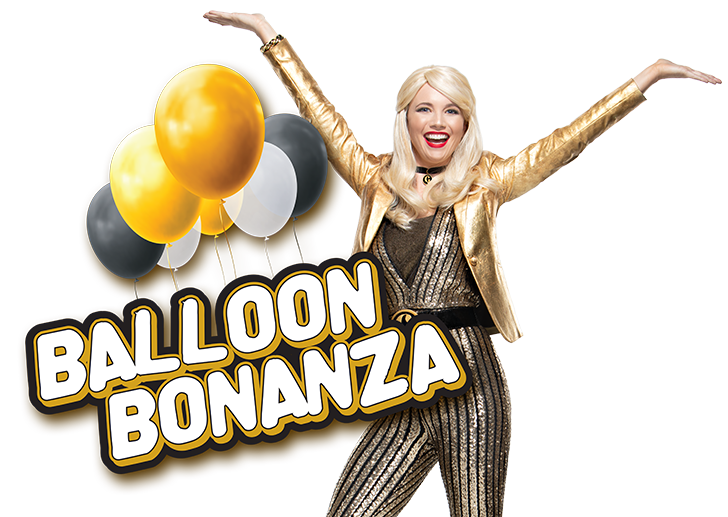 Be 1 of 10 guests to win your share of up to $6,000 cash!
What are the perks of joining me on New Year's Eve at Casino Arizona? You have the chance to win your share of $6,000 cash! Purchase your tickets now for the Showroom and you'll qualify to win.
How to Earn Entries
Purchase a ticket to Casino Arizona's Showroom New Year's Eve event to receive one (1) entry.
Ticket holders will receive a two (2) part manual entry upon entering the Showroom.
Guests will deposit one (1) part of the entry into the drawing barrel located inside of the Showroom and must hold on to the other part to claim their prize. Guests may deposit their entries through 11pm.
Drawings
$6,000 Balloon Bonanza drawings will take place on December 31, 2018 inside of the Casino Arizona Showroom during the New Year's Eve event.
Five (5) winners will be drawn at 9:40pm and announced at approximately 9:45 and five (5) winners will be drawn at 11:10pm and announced at approximately 11:15pm to play the balloon pop game.
The balloon pop game will take place on the Showroom Stage.

Winners will pop a balloon in the order of being verified.
At the start of the promotion, there will be a total of 60 balloons containing cash prizes ranging from $50 to $1,000.
The amount shown on the prize certificate inside of the one (1) balloon chosen by each winner will be the prize awarded.
If a balloon has already been chosen and it pops before the guest is able to physically pop it, the prize inside of the balloon will still be the amount awarded.
Visit the Player Rewards Club for further details.