kick up your heels for a share of over $16,000!

Monday, December 4 - 6pm - 9pm

Throughout the evening, our Mariachi band will be selecting random players to receive instant cash prizes! It could be YOU!
Imagine the thrill of hearing those trumpets sound as you're presented with a surprise award of up to $500 in free play, all while the rhythm of the Mariachi celebration echoes around you.
Embrace the excitement and let the reels spin your destiny! But here's the twist - it's not just about the thrill of the game; it's about the rhythm of the winnings!
As you play, a lively Mariachi band will be roaming the floor, serenading you with their infectious beats. And guess what? They're not just here for the music - they're here to make it rain with free play prizes for use on a future day!
[1] Free Play is non-transferrable, restricted downloadable credits.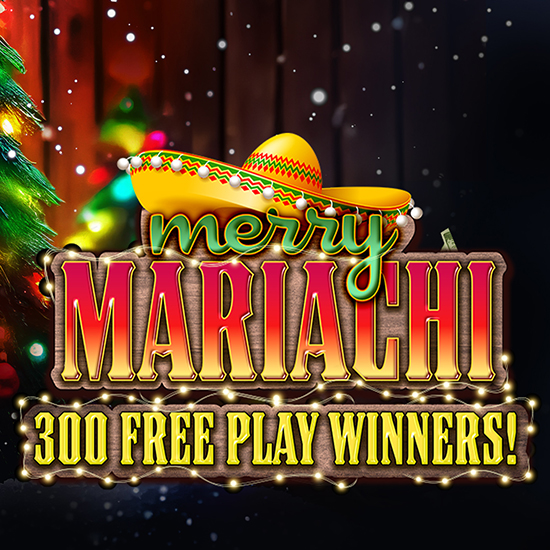 Generous promotions are another perk of being a Salt River Rewards member. Not a member? Visit the club to join and begin receiving your benefits now.


We're your next big win. We're your casino, Arizona.
 
Visit the Salt River Rewards desk for official rules.