Be a beast and take a share of UP TO $55,000!


Thursdays, October 5, 12 & 19


Unleash the beast of wealth with your chance to WIN BIG!

Are you ready to embrace the monster within for your chance at a monstrous fortune? It's time to rise from the crypt and claim your rewards! Don't let this spine-tingling opportunity slip through your bony fingers! Remember, the more you haunt, the better your chances of WINNING!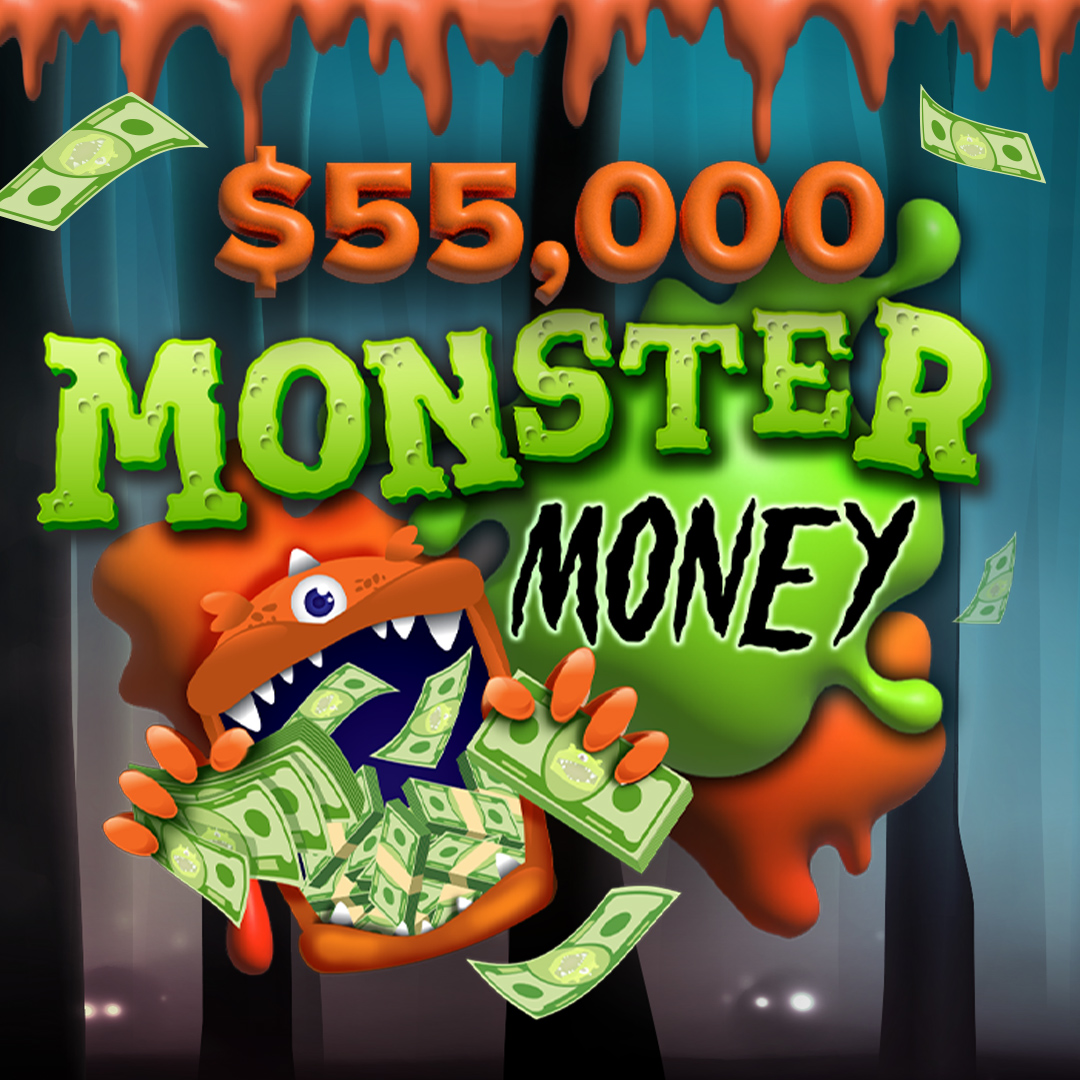 Drawing
Each drawing night, beginning at 6pm and approximately every fifteen (15) minutes after, twelve (12) total winners will be drawn.

Winners will pick one (1) of forty-five (45) game pieces with cash amounts ranging from $250 to $1,000 and prize multipliers ranging from 2X to 10X.

If a guest reveals a cash prize the game will end and guest will be awarded with the cash amount picked.

If a guest reveals a multiplier, the guest will pick again until a cash amount is revealed.
The cash prize will be multiplied by the highest multiplier amount picked.

Game pieces will be shuffled and replaced between each winner.
Earn Entries
Earn one (1) free entry by swiping at a Casino Arizona™ kiosk.

Earn one (1) additional entry for every twenty-five (25) base points earned at Casino Arizona™ and/or Talking Stick Resort™.
Table games players earn one (1) entry for every Promo2.

Automatically earn 25X entries by playing on Sundays during the earning period.
Eligible guests who receive the bonus entries offer may collect up to 10,000 bonus entries.

Eligible guest must redeem bonus entries at Casino Arizona one time during each offer period.

Redeem 5,000 bonus entries one (1) time between October 9 through October 11.
Redeem 5,000 bonus entries one (1) time between October 16 through October 18.

Deposit entries into the virtual drawing barrel by swiping your Rewards card at a kiosk (based on availability) from 5pm until drawings end on drawing date(s).

Guests may also ask to be checked in at the Rewards desk.

Entries accumulate during the earning period.
Generous promotions are another perk of being a Rewards Club member. Not a member? Visit the club to join and begin receiving your benefits now.

We're your next big win. We're your casino, Arizona. 


Visit the Rewards Club for official rules.