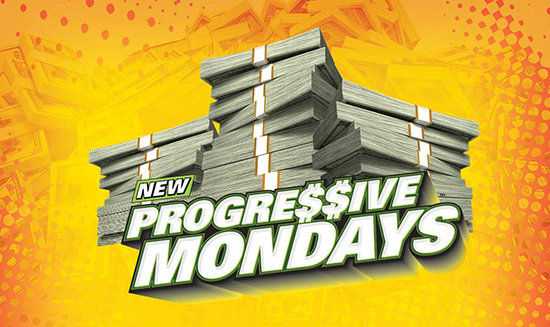 Head to Casino Arizona for Progressive Mondays and play for your chance to win $10,000 plus other cash prizes!
Drawings will be held every 1st and 3rd Monday of the month at 7pm. Use your Player Rewards Club card to to earn entries.
On drawing days, five winners will be randomly selected to choose one capsule out of the drawing drum. The drawing drum will contain 100 capsules with a cash prize amount written on a piece of paper in each one. One capsule will have a paper that says "Grand Prize."
The Grand Prize starts at $10,000 and progresses in $1,000 increments each Monday drawing up to a max of $100,000 until picked. This will continue until the Grand Prize is selected or the Grand Prize reaches $100,000, whichever is first. If the Grand Prize is selected, it'll reset to $10,000.