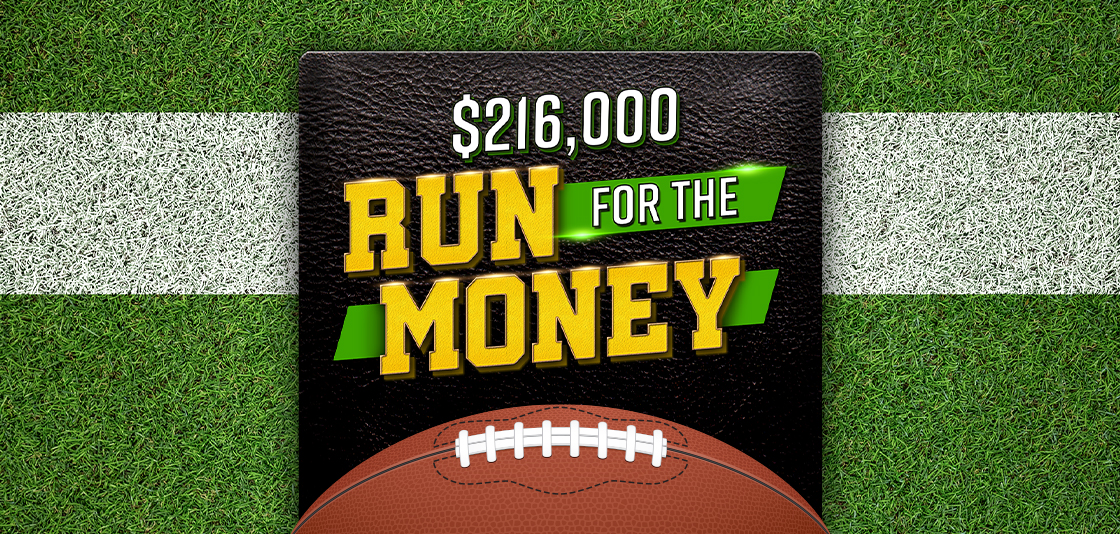 Play table games to score your share of up to $216,000!
Spend your Sundays playing table games at Casino Arizona with an ice cold beverage, pro-football on multiple TVs and a chance to win a share of up to $216,000. Sounds like a kickoff to the perfect week! 
HOT SEAT DRAWING
$216,000 Run for the Monday drawings take place every Sunday from September 12, 2021 to January 9, 2022 during the featured morning and afternoon pro-football games.

Winners are selected via hot seat. For your chance to win, simply play your favorite table games with your Player Rewards Club card.

12 winners will be selected each promotional Sunday to play a football themed game board to determine their prize.

Winners will pick 1 of 4 game pieces on each yard line. If game piece reveals football player, winning guest moves to pick from the next yard line. Once a red "X" is revealed, the game stops and player is awarded the prize associated on that line.

The game board will have 5 yard line columns and 1 touchdown column.

For each yard line advanced, the prizes will increase by $100; starting at $100 and ending at $500.

Winners will be awarded with $1,000 by making it to the end where the touchdown is located.
Generous promotions are another perk of being a Player Rewards Club member. Not a member? Visit the club to join and begin receiving your benefits now. We're your next big win. We're your casino, Arizona.