Casino Arizona: 10 Things You Don't Know
This year is a momentous one for Casino Arizona. In 2018, it celebrates its 20th anniversary. Since it's opening in June 1998, the property has evolved into a landmark and the ultimate destination for fun.
Over the course of its two decades in the Valley it has become a staple, one very familiar to locals. Despite that familiarity, there are some things you may not know about Casino Arizona.
Salt River Pima-Maricopa Indian Community
Casino Arizona is independently owned and operated by the Salt River Pima-Maricopa Indian Community, a sovereign tribe established on June 14, 1879. The Community is comprised of two Native American tribes, the Pima and the Maricopa. Today, there are more than 9,000 enrolled tribal members.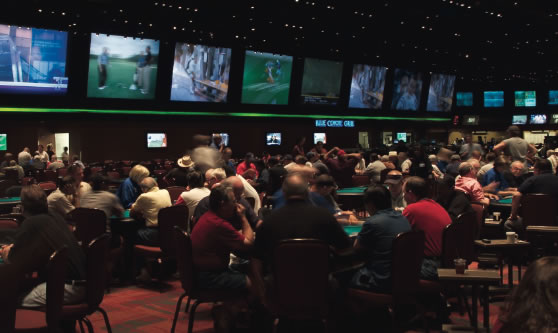 'House That Cards Built'
When Casino Arizona open in 1998 it opened as a poker room with just 340 employees and 47 tables. Among those original employees, Casino Arizona became known as the "House the Cards Built." The catchy slogan was even used in some of the property's early advertising.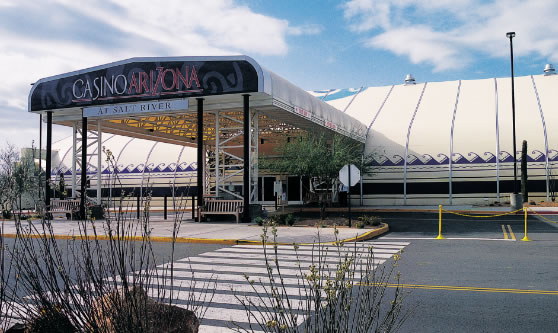 Tents, Not Just for Camping
In the early days of Casino Arizona's two locations, the properties initially opened as temporary tents. The first tent was opened in 1998 at the corning of the current 101 & McKellips location. A second temporary tent location was opened in 2003 at 101 and Indian Bend Road. These massive sprung structures used ultra-efficient tension fabric materials.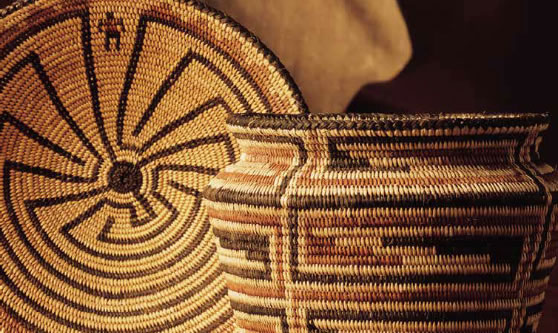 Basket Weave
Designed to reflect the culture and traditions of its owner operators the Salt River Pima-Maricopa Indian Community, Casino Arizona's architecture mimics the look and feel of a basket. A significant skill among women in the tribe, basket weaving was initially used for utilitarian purposes like food preparation.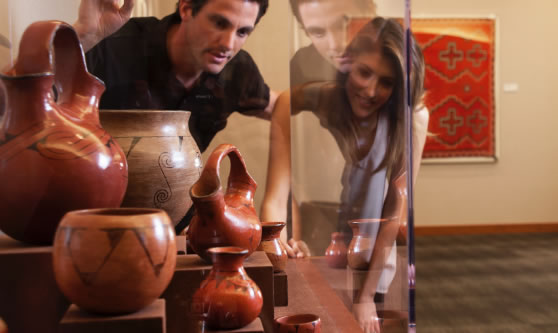 More Fun Than a Museum
Since the opening of Casino Arizona's first permanent casino in 2000, the property has acquired a vast collection of Native American art. Enlisting the help of a prominent Native American art historian, the casino's collection is comprised of works of the country's most significant contemporary native artists as well as art from the Pima and Maricopa tribes. The collection is on display and available to view free throughout the casino.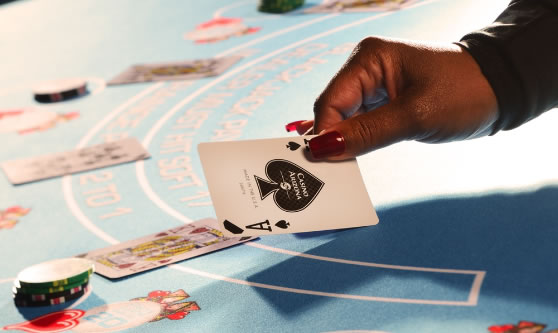 Hit Me!
On February 2, 2003, Casino Arizona became one of the first of three casinos in Arizona to deal blackjack. The first hand was dealt at 6:45 a.m. in the morning with Tempe Mayor Neil Giuliano and Mesa Mayor Keno Hawker playing the first hand.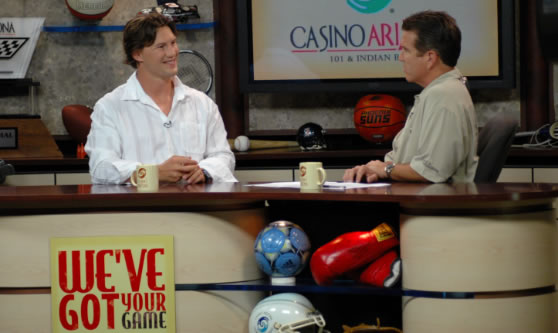 We've Got Your Game
In 2003, Casino Arizona began producing its own weekly sports television show "We've Got Your Game." Hosted, at the time, in the casino's Signals Lounge, the show had more than 200 episodes and featured such national sports stars as Charles Barkley, Mike Ditka, Ozzie Smith, Troy Aikman Mike Tyson and even country music legend Garth Brooks.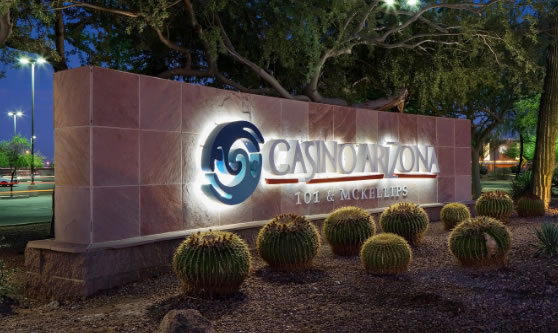 Casino Arizona X 2
In 1999, Casino Arizona opened a second location at 101 and Indian Bend (Now Talking Stick Way) with 332 slot machines and 45 table games. The location was remodeled in 2000 and 2003 adding blackjack, poker, keno and a sport bar. The two properties became known as Casino Arizona 101 & McKellips and Casino Arizona 101 & Indian Bend. In 2010, however, the Indian Bend location was closed to make way for Talking Stick Resort.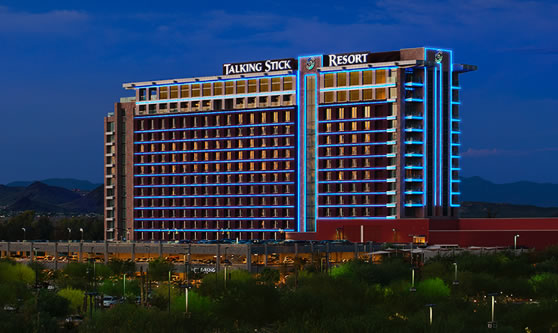 Going Once, Going Twice, Sold!
As Casino Arizona 101 & Indian Bend property closed for the opening of Talking Stick Resort the slot machines were moved to the new casino hotel, but all the remaining contents were sold in a live auction. Also sold in auction was the sprung structure or tent that served as the building's exterior. It's now a church.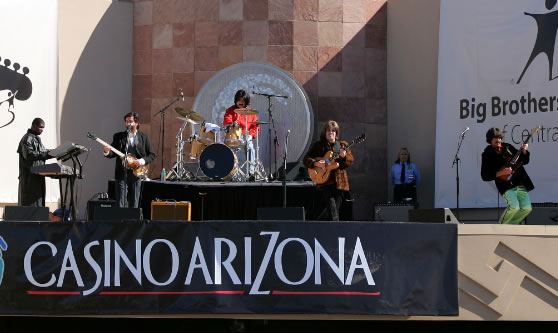 "You Say Goodbye, I Say Hello"
Casino Arizona celebrated the anniversary of Beatle's final live rooftop performance on Jan. 30, 1969 with its own rooftop show. On Jan. 30, 2006, the casino hosted BeatleMania Live! on the rooftop of its property 37 years after the Beatles did it, in honor of Big Brother Big Sisters of Arizona.