Easy to Play, Easier to Win!
The simple game where picking your favorites can win you a fortune!
How to Play
STEP 1: On a KENO ticket; mark your favorite numbers, amount of wager, and number of games. Indicate the total numbers selected or "ways."
STEP 2: Hand your ticket and wager to one of our friendly KENO writers and you'll receive a computer-generated ticket in return.
STEP 3: When the game begins, the numbers will be lit on the KENO boards. Watch for your numbers and then see the pay lines on the following pages to determine winnings or have a KENO employee review it with you. Winnings will be paid out once the game(s) is over. The amount you win depends on the type of ticket you play, the wager, and the total correct numbers you hit.
The minimum wager on straight ticket(s) is $1.00. Consult the charts in the booklet in our KENO Lounge to learn the cost and payoffs of various tickets.
Please note, starting July 1st Keno hours will change to Sun–Thurs 9am to 12am | Fri–Sat 9am to 3am
Keno Promotions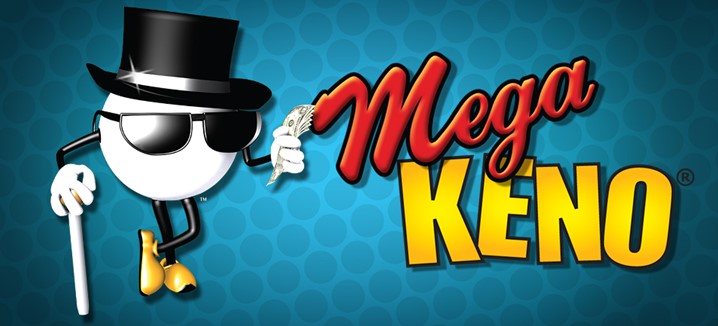 Win up to $50,000 or more with Progressive Mega Keno! Mark your Keno ticket for chances to win progressive jackpots that are only getting bigger.
Keno Tournaments
Take a shot at up to $500 in cash during our Keno Tournaments! Each tournament is open to any player who registers a separate account with Keno personnel for tournament play. First to fourth places will be determined by player winnings earned during the tournament time.
Tournament Dates
Thursday, October 17, 2019  (starting at 9am)  
Thursday, November 21, 2019  (starting at 9am)  
Cash Prizes
1st place -  $500
2nd place - $400
3rd place - $300
4th place - $200
5th place - $100
6th place - $50
PLUS
$25 Cash Giveaways
$10 Food Comp (must qualify)
*Bonus Tournament Prize Amounts Increased
Disclaimer: Eligibility restrictions may apply. Management reserves the right to modify or cancel this promotion at any time. Locally owned and caringly operated by the Salt River Pima-Maricopa Indian Community. Talkingstickresort.com
Official Rules
All winnings are paid according to the computer generated ticket(s) only. Any errors not corrected before the game is closed will be computed and paid accordingly. Casino Arizona™ is not responsible for writer errors.
Maximum aggregate payout to all players participating in each game is $250,000.00.
KENO runners are available for your convenience only. Casino Arizona is not responsible if tickets arrive too late for the current game. Wagers are not valid until accepted into the computer system at the KENO computer. Please have your tickets ready. KENO runners are instructed not to wait if tickets are not ready for the current game.
Multi-Race KENO – play one (1) to twenty (20) consecutive KENO games with just one (1) ticket. These tickets must be cashed within 100 games. Mark a ticket and select the number of consecutive games you wish to play. You must play the same ticket on each game.
Multi-race ticket(s) (2 or more games) will not be changed or voided after they are entered into play, unless approved by a Keno supervisor.
Play 21 or more consecutive games on one ticket and come back anytime within the next 30 days to collect your winnings.
All Federal & State tax laws shall apply and are the responsibility of the winning patron (reportable amounts $1500 or more net in one KENO game). Suitable identification (i.e. Drivers License and Social Security Card) are required before payment.
Non-resident aliens are subject to a 30% withholding tax and Casino Arizona is required to deduct such amount before payment.
A $1.00 minimum bet is required on a one game straight ticket(s).
A $.50 wager requires a 10 game minimum.
Way ticket(s) with 3 ways or more may play a minimum of $.25 per way.
To play "QUICK PICKS" simply mark "QP" in the center of your ticket. Let the computer select your numbers. Tell your friendly KENO employee how many numbers you wish to play and the rate you wish to wager.
Management is not responsible for lost or stolen tickets.