Delicious options for Breakfast, Lunch and Dinner
The Willows Restaurant™ offers a full menu for breakfast, lunch and dinner that includes freshly-carved deli sandwiches, scrumptious burgers, a great selection of salads, delicious entrees, tempting desserts and all your favorite breakfast selections—all day! It's the perfect casual dining spot for a quick business lunch or dinner, a hearty morning breakfast or for meeting up with friends.
Call us for questions about Willows Restaurant.
(480) 850-7947
ENJOY MATINEE ENTREES
Monday – Friday; 1pm – 5pm
Enjoy delicious entrees at matinee prices during the week.

HAPPILY NEVER AFTER
Introducing two brand new never-ending options available for breakfast & lunch!

Never-Ending Pancakes $4.50
Starting with 3 pancakes, then 2 thereafter.
Special available 6am - 11am
Never-Ending Spaghetti $7.95
Spaghetti including bolognese sauce, salad, & garlic toast.
Special available 11am - 2pm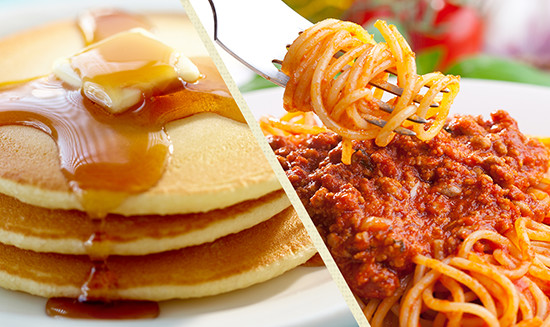 Limited time only. Management reserves the right to cancel this promotion at any time. Dine in only. Please see your server for details.
Hours
Sunday - Thursday: 6am - 10pm
Friday - Saturday: open 24 hours