An exclusive  experience For the college basketball
semi-finals and final at the CAZ Sports Bar!
Join Fox Sports 910 and the Roc and Manuch Show with Jimmy B as they host a watch party from Scottsdale's only Sports Book, the CAZ Sports Bar, during the semi-final games on Saturday, April 1 and the championship game on Monday, April 3.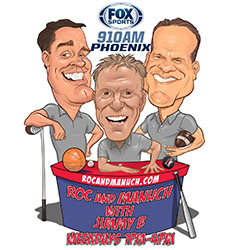 They'll be joined by two former college and NBA stars, Fat Lever and Scott Williams, to discuss the games, preview the matchups, or just to answer your questions about what it's like to play in a high-pressure college tournament.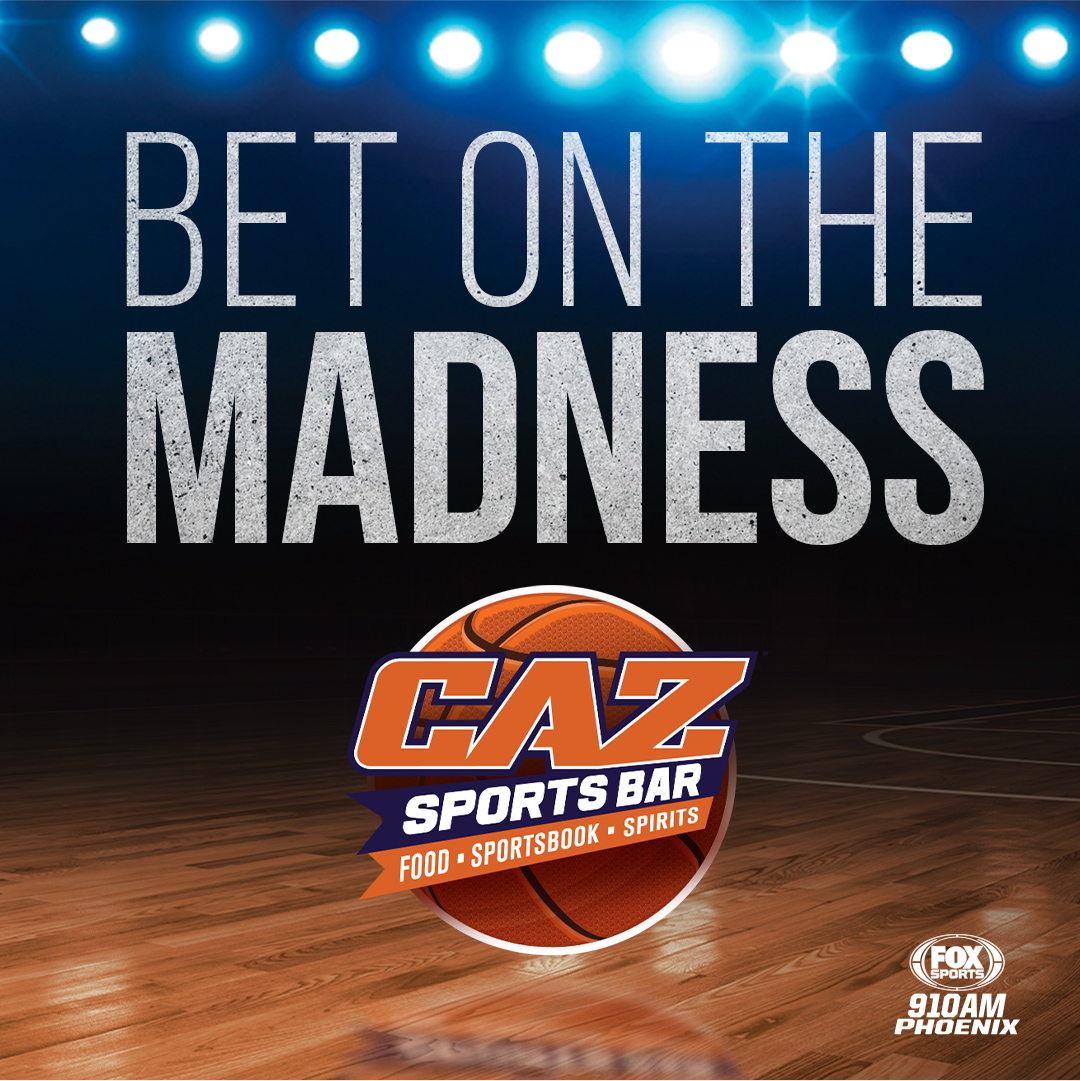 Saturday, April 1, 2023
11 am - 1 pm - Take The Points live broadcast
3:09 pm - Semi-Final Game 1
5:49pm - Semi-Final Game 2
Between Games
Special Q and A Session featuring:
Former North Carolina Tar Heel and 3x NBA Champion Scott Williams 
and former Arizona State Sun Devil Standout and NBA Veteran Fat Lever
*Fat Lever photo courtesy of Sun Devil Athletics


Monday, April 3, 2023
1 pm - 4 pm - Roc and Manuch with Jimmy B live broadcast
6 pm - NCAA Championship Game
All three games Giveaways and WIN CASH!
$25 SQUARES*
$25 PROPOSITIONS*
First Offensive Foul in Game
First Goaltending in Game
First Traveling Foul 1st Half
First Dunk 2nd Half
First Technical Foul 2nd Half
First Block 2nd Half
First Charge Call 1st Half
First Four Point Play in Game
First 3 second violation in Game
First Player to Foul Out

Special Launch of Huss Brewing Company's Roc and Manuch Lager!
We're your sports bar, Arizona!