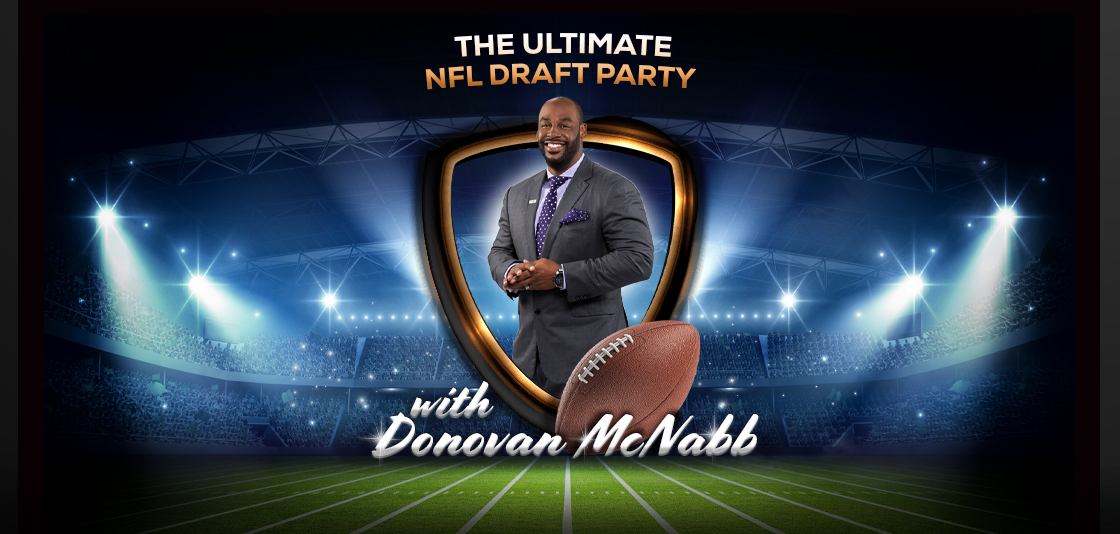 Join NFL Legend, Donovan McNabb on Draft Day!
Casino Arizona will host the ultimate draft party on day one of the NFL draft on April 28, 2022.
Event starts at 4 pm and goes until the end of the first round (approximately 9:30 pm).
Jody Oehler from Foxsports 910am will be onsite bringing you the pick-by-pick coverage of the first round of the 2022 NFL Draft with unique commentary and analysis. Jody will be commencing the day with NFL Legend, Donovan McNabb!
Donovan McNabb played 13 seasons as an NFL quarterback, primarily with the Philadelphia Eagles. He was taken by the team with the second overall selection in the 1999 draft and went on to lead the organization to 8 postseasons, including five NFC East Division championships, five NFC Championship games and the team's first Super Bowl appearance in 24 years. He is an iconic player and one of the most impactful in Eagles' franchise history. 
Must be 21 years of age or older.