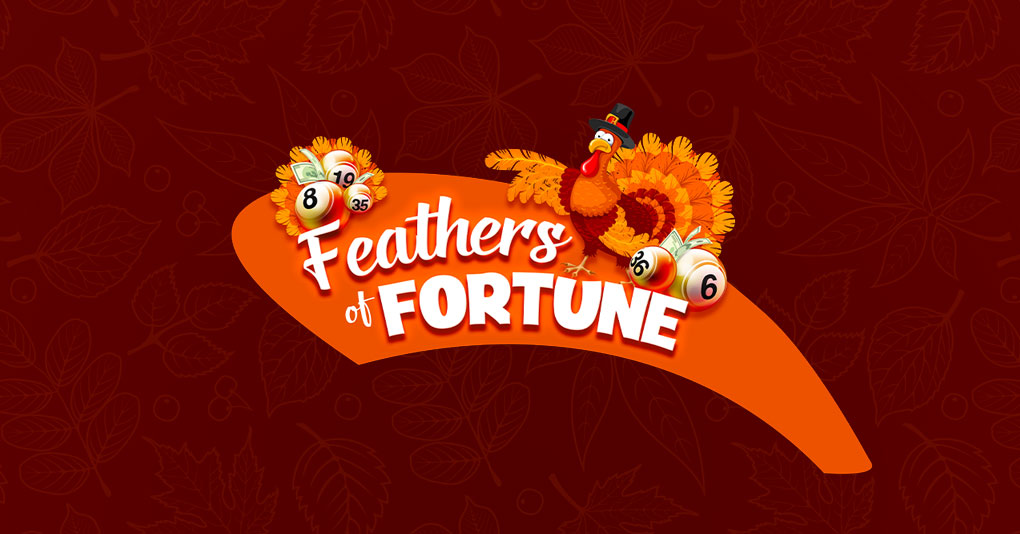 Pick a feather to win up to $5,000 cash!
Stuff your Thanksgiving turkey with cash this year! Play bingo on Saturday, November 13 and 27 at Casino Arizona. Earn entries by playing bingo with your Player Rewards Club card. Generous promotions are another perk of being a Player Rewards Club member. Not a member? Visit the club to join and begin receiving your benefits now. We're your next big win. We're your casino, Arizona.
Drawing
During the Saturday, November 13 and Saturday, November 27 evening Bingo session, 5 winners will be drawn and select a feather with prize amounts from $500 up to $5,000.
Drawings will take place at approximately 8:15pm on each promotional date.`
Earn Entries
Earn 1 entry for every 15 Bingo points earned between November 1 and November 27. Entries will accumulate throughout the promotional earning period.
Swipe and win up to 250 bonus entries daily.

Once 60 Bingo points are earned at Casino Arizona, a game will populate on the kiosks at Casino Arizona.
Points must be earned and game must be played in the same day.

Check in to the virtual drawing barrel by swiping at a kiosk (based on availability) and selecting "Deposit Entries" on the "Drawing" tab. Guests may also ask to be checked in at the Player Rewards Club. Check in on the drawing date from 4:00pm through 8:15pm.