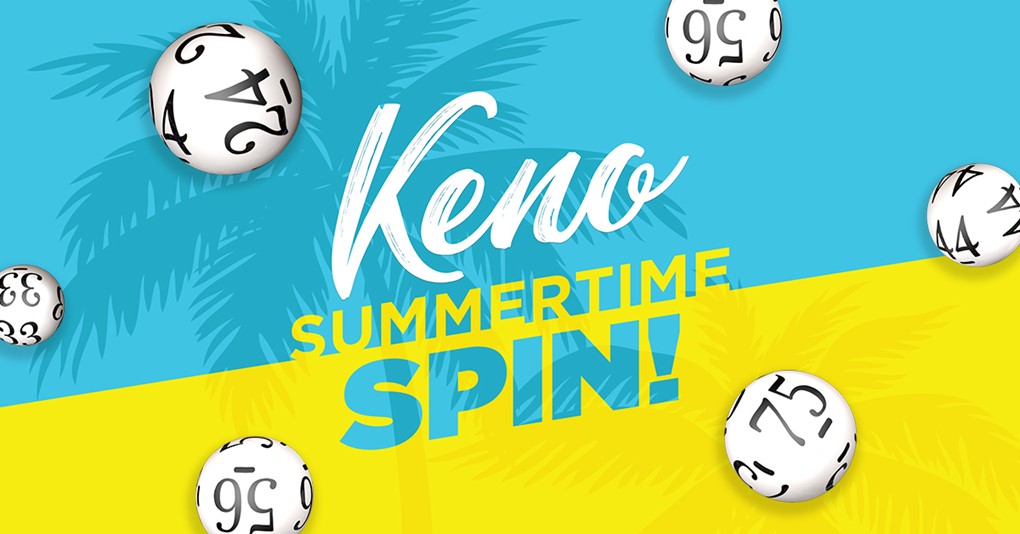 PLAY KENO AND SPIN IN JUNE FOR A CHANCE TO SPIN THE WHEEL AND WIN CASH!
How to Win
Player Rewards Club members can win by actively playing Keno. Keno tickets are randomly selected by the Keno system for a chance to spin and win up to $50 cash.
Earn Entries starting June 1. Double entries June 11, 16, 19 & 27.
Drawing Days:  June 11, 19 & 27
Drawing Times:  Noon, 2:00pm, 4:00pm, 6:00pm & 8:00pm
Two winners will be drawn at each time to spin the wheel
Winners will spin the wheel to determine their prize.
Rainbow - $50
Purple - $40
Green - $30
Yellow - $20
Blue - $10
White - SPIN AGAIN! And double the amount you land on.
Must be a Player Rewards Club Member and must be playing at least a $5 keno ticket at the time of the random drawing.