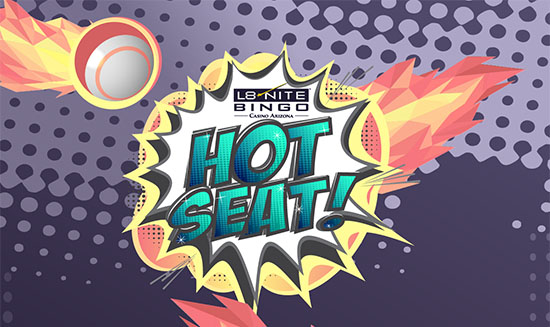 You could take home some extra cash just for playing L8 Nite Bingo on Fridays and Saturdays at Casino Arizona in Scottsdale!
Use your Player Rewards Club card when signing up for any L8 Nite Bingo session. 
Five winners will win $100 be drawn during the L8 Nite sessions; drawings will take place between 12:30am and 2:00am.