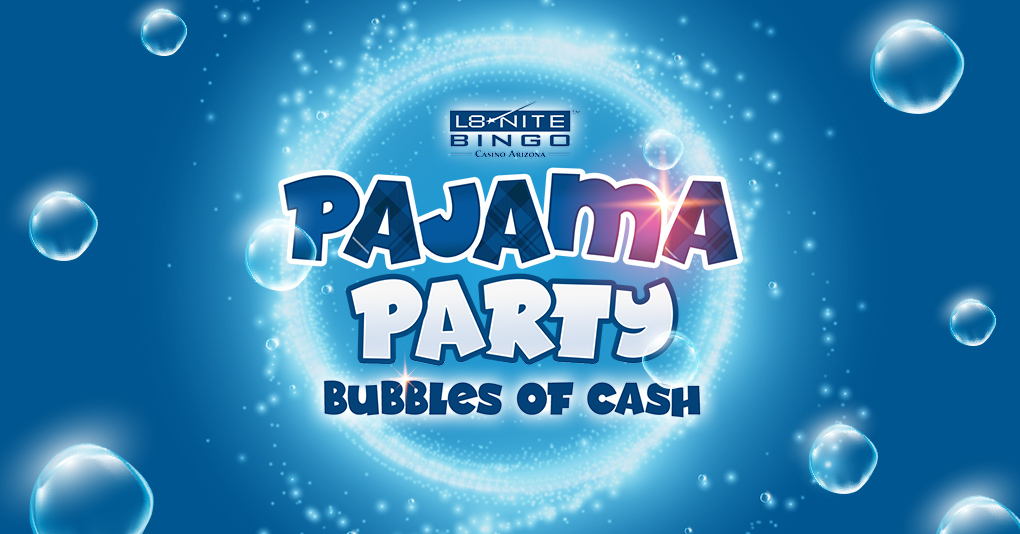 Win a share of up to $10,500.
Begin earning entries August 5th. Earn 1 entry for every 15 points. 
Be 1 of 5 winners of $500 up to $5,000. Play L8 Nite Bingo on August 24 for your chance to be drawn. Play Bingo with your Player Rewards Club™ card to automatically earn entries; membership is free!
DRAWING
The drawing is associated with the L8 Nite bingo sessions on August 24, but will actually take place at approximately 12:45am on Sunday, August 25.
Five winners will select a bubble and win up to $5,000 cash!
EARN ENTRIES
Earn an entry for every 15 points earned playing Bingo from August 5 through the drawing time.
There will be a Swipe & Win portion to this drawing. Once 60 bingo points are earned, a game will populate on the kiosk at Casino Arizona™ to win up to 250 bonus entries. Game must be played on the same date that points are earned.
Check in to the virtual drawing drum by swiping at a kiosk (based on availability) and selecting "Deposit Entries" on the "Drawing" tab from 10pm through drawing time.