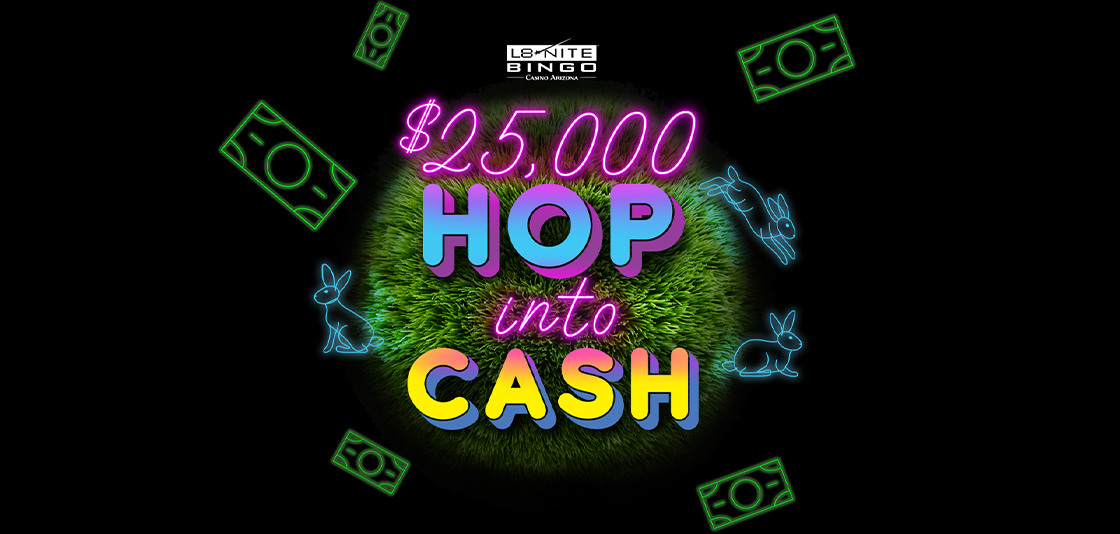 Hop on in for your share of up to $25,000!
Every Saturday in April, be 1 of 5 winners for cash prizes to turn up your weekend! Earn entries by playing bingo with your Player Rewards Club card. Generous promotions are another amazing perk of being a Player Rewards Club member. Not a member? Visit the club to join and begin receiving your benefits now. We're your next big win. We're your casino, Arizona.
Drawing
Drawings will take place during the L8 Nite sessions every Saturday in April during intermission, which takes place at approximately 12:45am on Sundays.
Be 1 of 5 lucky guests each Saturday to win up to $1,500 cash.
Earn Entries
Earn 1 entry for every 15 points earned playing bingo.
Swipe and win up to 250 bonus entries daily with 60 points earned playing bingo.
Deposit your entries into the virtual drawing drum at any Casino Arizona kiosk from 10pm to 12:30am. Entries can only be deposited on drawing dates.
Visit the Players Rewards Club for official rules.