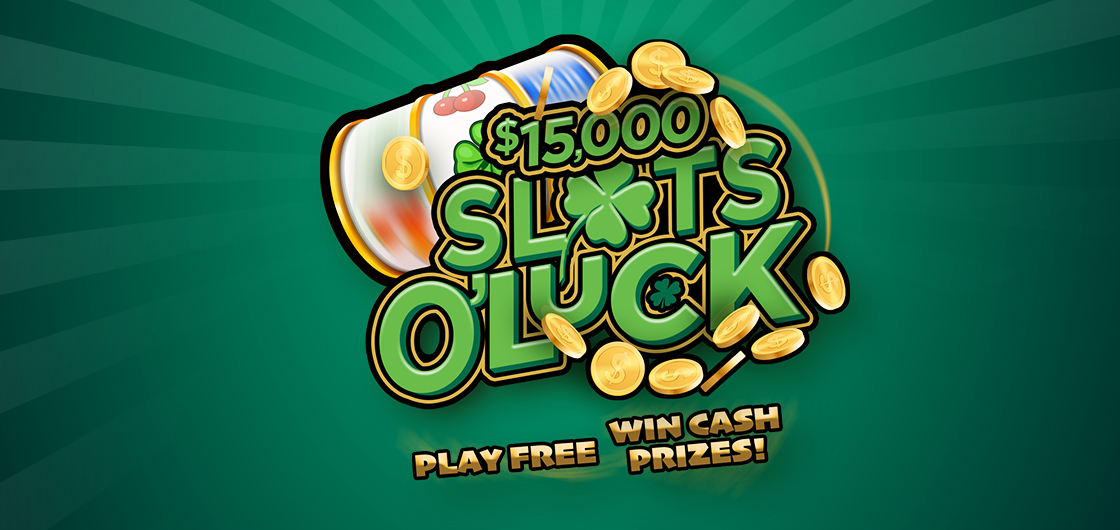 Play in our free slot tournament to win your share of over $15,000!
On Thursdays, March 12 and 26, face-off in a free slot tournament to win your share of the prize pool. Stop by a kiosk to print your complimentary invitation and present it to a team member in the registration area between 5pm and 7pm. Play begins at 6pm.
Round 1 | Qualifying Session
Win your session to automatically advance to the Semi-Final Round, which takes place immediately following the last session in round 1. There will be up to 12 sessions with up to 12 guests advancing to the Semi-finals.
At the end of each session, a winner from that session will be awarded with up to $200. Receive your drawing entry at the time of registration. The drawing drum will be emptied after each session once a winner has been awarded.
Round 2 | Semi-finals
Semi-final winners may be called approximately at any time between 7:10pm and 7:50pm to play.
The Semi-finals will be one session with up to 12 guests.
Semi-finals scores will start at 0 and will not be combined with Qualifying Session scores.
The top 6 scoring positions from the Semi-Finals will advance to the Finale.  At the end of the Semi-finals session, 1 winner will be drawn as a wild card to compete in the Finale.
Those not advancing to the finale will be awarded with $100.
Round 3 | Finale
Finale winners will be called immediately following the Semi-Finals round.
The Finale will be 1 session with up to 7 guests.
Finale scores will start at 0 and will not be combined with any previous scoring.
Cash prizes awarded immediately following Round 3: 1st place $2,500, 2nd place $1,000, 3rd place $500, 4th through 5th place $200, 6th through 7th place $150
Official Rules available at the Player Rewards Club upon request.
Or, Win on Facebook!
SOCIAL DRAWING
From March 6 through March 8, the first contest will be posted to the Casino Arizona Facebook page and open for participation for the March 9 drawing. From March 20 through March 22, the second contest will be posted for the March 23 drawing.
To win, guests must "like" the contest post and tag their favorite slots buddy between the time of the initial post through 11:59pm on the final day of the contest.
Each guest who comments as directed will be entered into a drawing for a face-off slot tournament.
Winners will be contacted via the original post and will have 24 hours after being contacted to respond. Guests may only post one (1) comment.
To claim their prize the March 9 winner must visit the Slots O' Luck registration table at Casino Arizona on March 12 and the March 23 winner must visit on March 26. Winners must claim their prize between 5pm and 5:30pm on the listed dates.
This giveaway is in no way endorsed or sponsored by Facebook.
GENERAL RULES
To win, guests must be 21 years of age or older and a Player Rewards Club member.
Employees of the Enterprise and their immediate family members and persons living with such persons in the same household and vendors of the Enterprise including employees, spouses, children and siblings of such vendors and persons in the same household are not eligible to participate.
As applicable, winners are responsible for any tax liabilities on taxable/reportable amounts from prizes/awards. Upon request of the winner, the Enterprises shall issue a copy of the completed Receipt of Award form.
The Enterprise is not responsible for any incorrect or inaccurate information on any advertising material for this promotion, including, handbills, fliers, posters, emails, signs, billboards, newspaper or spoken advertisements.
The Enterprises reserve the right to cancel or modify this promotion at any time.
The Arizona Tribal-State Gaming Compact outlines the process for resolving any disputes should they arise.