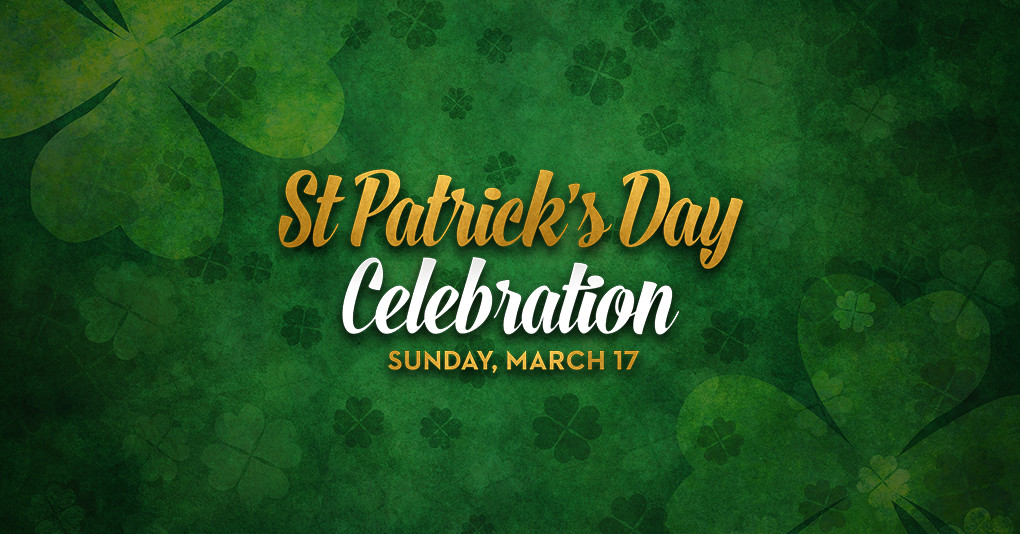 Join us for cash prizes up to $8,000, Power Percs prizes up to $250, dining specials and drink specials.
Are you feeling lucky this St. Patrick's Day? Are you excited to celebrate with traditional Irish cuisine and tasty libations? Casino Arizona has you covered! Enjoy delectable food and beverage specials all day and play for your chance to take home cash and other exciting prizes. We would like to make a toast to love, happiness, health, and of course beverages – and we look forward to seeing you on Sunday, March 17!
Bucks O' Luck | 3pm – 6pm
Step into the Bucks O'Luck cash cube and win up to $8,000 cash.  
From 3pm to 6pm on Sundays, March 3, 17 and 31, 6 winners will be drawn to participate in the cash cube.

Each winner will have the chance to catch as much cash as they can up to $4,000.

There will be a "Golden" bill, and if captured, we will double the guests total up to $8,000.

Earn 1 free entry. Earn 1 additional entry for every twenty-five (25) points played at Talking Stick Resort or Casino Arizona.

Automatically earn 5X entries every Thursday during the earning periods.

Play table games to earn 10X entries every Tuesday during the earning periods.

There will be a Swipe & Win portion to this drawing.  Once 50 points are earned at either Talking Stick Resort or Casino Arizona, a game will populate on the kiosk at Casino Arizona and will award up to 500 bonus entries on the guests' account. Point must be earned and game must be playing in the same day. Only 1 game can be played per day.

Earn entries from February 25 through March 3 for the March 3 drawing, from March 11 through March 17 for the March 17 drawing and from March 25 through March 31 for the March 31 drawing.
Lucky Leprechaun Prize Patrol | 1pm – 6pm
Watch for the Lucky Leprechaun Prize Patrol as they award up to $250 Power Perc$.
The Lucky Leprechaun Prize Patrol Hot Seat will award to total of 8 winners up to $250 Power Perc$ via hot seat.

Drawings will take place on Sunday, March 17 between 1pm and 6pm.

To win, simply play with your Player Rewards Club card at the time of the drawings.
Food Specials
All of the Casino Arizona eateries are getting into the festive spirit and offering SEVEN special menus for St. Patrick's Day. Enjoy a traditional Irish breakfast, Corned Beef and Cabbage, Shepard's Pie, or Bailey's Irish Cream Cheesecake! 
Drink Specials
Leprechaun Mimosa - Served all day in Eagles & Willows $3
Irish Kiss - Casino-wide $5
Sonic Screwdriver - Casino-wide $5
Guinness Stout Beer - Casino-wide $6
Pot O'Gold Jello Shot - Casino-wide $2