Reap Your Rewards
Imagine a world where your everyday choices lead to incredible rewards.
Now, you can make that dream a reality with our exclusive membership program.
 We're not just giving you rewards; we're tailoring them to fit your unique preferences.
Crafting a personalized experience that's designed with your play style in mind.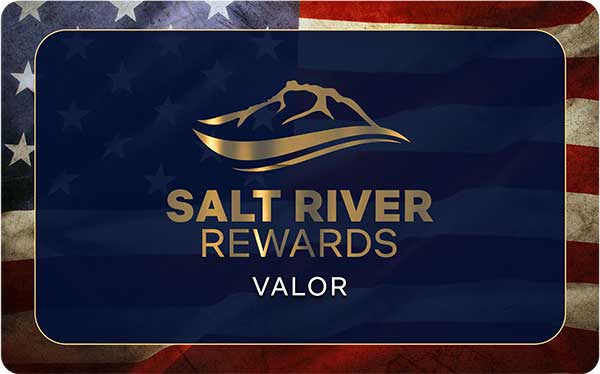 Thank You For Your Service
The Valor Card
A special edition card just for Veterans and Active Military
Exclusive offers and promotions including automatic tier jump to Silver and special event access
You've Earned Your Status
The Icon Card
This special edition card honors those members that are 55+
Classic players deserve classic benefits with special offers and promotions just for Icons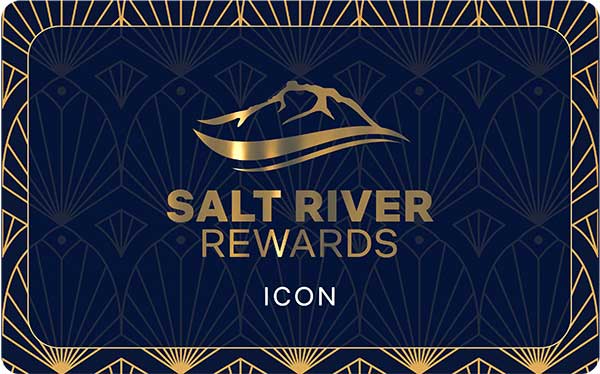 Benefits By Tier
Introduction to all of your benefits based on your play


see your benefits

Gaming & Amenity Points
Get the most return for your play by always using your Rewards Card




VIP Host Team
An exclusive benefit for Gold, Turquoise and Diamond members


meet the team

Join Us
Pre-Enroll now or visit the Salt River Rewards desk in person


Pre-Enroll Now