Get ready for all the madness!
CAZ Sports Bar at Casino Arizona is your home for all the college basketball madness this March. We'll have all the games on the big screens in the CAZ Sports Bar, with food and drinks specials during the games. Plus, the Sportsbook at CAZ will be open for added incentive for you to cheer on your pick to win it all; or just take a flyer on an underdog.

Go a little crazy! It's the Madness of March!


2 theatre quality projection screens
46 4K flat-screen televisions
Sportsbook with self-service kiosks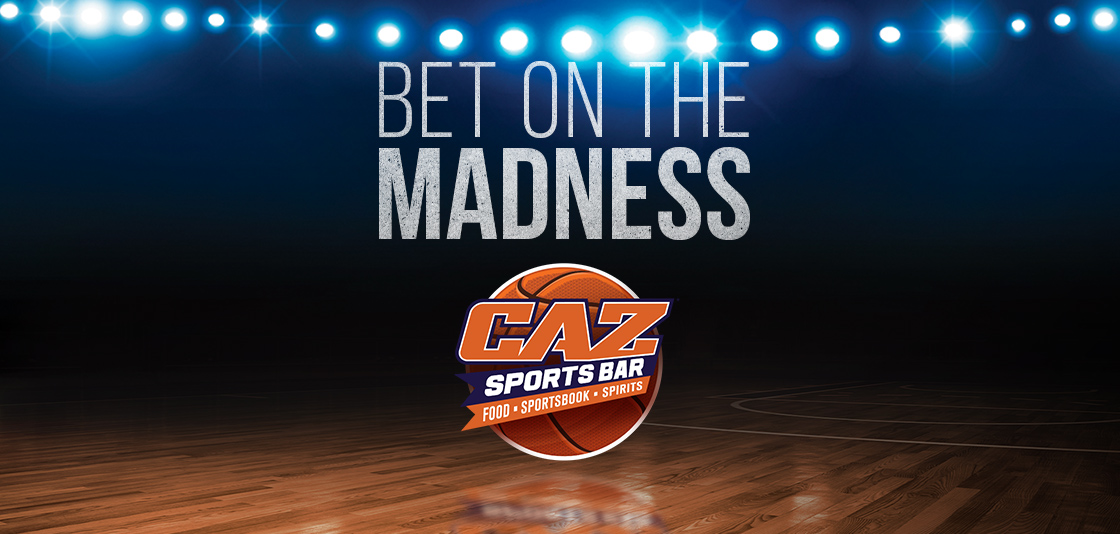 SCHEDULE OF MADNESS
March 14 and 15 will have the first 4 play-in games, they should start approximately at 4:00 pm and 7:00 pm


Field of 64
Thursday, March 16 - open up early for the first game at 9:00 am
Friday, March 17 - open up early for the first game at 9:00 am
Saturday, March 18 and Sunday, March 19 - first game will be at 9:15 am


Sweet Sixteen
Thursday, March 23 and Friday, March 24 -  first game at 4:00 pm
Saturday, March 25 and Sunday, March 26 - first game at 11:00 am
Championship Weekend Viewing Party
Hosted by Roc and Manuch with Jimmy B!
With Special Guests, former NBA players, Scott Williams and Fat Lever!
Saturday, April 1 -  first game at 3:00
Monday, April 3 - game at 6:00 pm


We're your sports bar, Arizona!